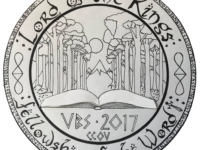 Calvary Chapel's fun Vacation Bible School for ages 4 – 12. Teenagers 13 and over are welcomed to come volunteer.
The Lord of the Kings – The Fellowship of the Word
1st Year of a New Trilogy based on Lord of the Rings
VBS includes fun games, crafts, a live play, and a free lunch everyday. Click the registration button below to register your children and order and pay for their t-shirts on our safe and secure website.