The past couple of months have been exciting; a constant barrage of adventure in the surf, sand, or sun, picnics, pools,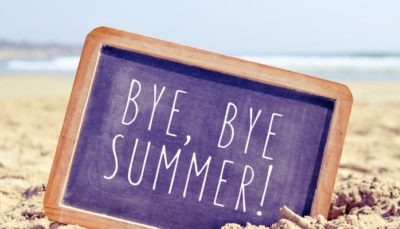 parades, and parties. I can't think of a dull moment and I haven't yet caught my breath. But now, everywhere I go people are talking about back-to-school stuff: haircuts, backpacks, and miscellaneous supplies. And they are trying to crunch in the last of their summer fun with finale hikes, beach trips and bonfires. We are doing the same in my house. And as I reflect on all this, I consider the life of Jesus and lessons to be learned.
An honest look at the records and one recognizes that he lived adventure. If anyone modeled what it means to exist each day to its fullest, it is Christ. He always knew what he was doing and didn't waste time. The notion of maximum impact was the anthem of his schedule. Of course, he walked fully in the spirit of God. Did you know that we are called to do the same?
Where along the lines did the message get hijacked? Who said that being a disciple of Christ would be boring? Not Jesus! He warned of perils, hazards, dangers, and total submersion into a world changing purpose with dire and eternal consequences. One thing Jesus never called anybody to is a life of inactivity. Those who question my statement don't understand our calling in spiritual engagement, especially and including our role in prayer.
Another thing I see happening this week is the diving into the summer reading that got a bit behind. I know students that need to spend every remaining waking hour in the books they have ignored all summer. Page by page, chapter to chapter, these students need to progress or face academic death on the first week of classes.  I think there is an important message here too. You see, so many people are trying to hang on to their summer memories by stretching out each piece of possible fun that they are avoiding everything to come.  They are essentially not moving forward to embrace what is next because they are stuck on the previous page. Can you imagine trying to read a book but being unwilling to fully turn the page, refusing to leave the previous words behind to fully partake in what is waiting on the next lines? It would be quite difficult if not impossible to adventure forward.
Among the concise lessons we get from Jesus' examples, he always moved ahead with his mission in mind; he didn't get stuck in the past. "For the joy that was set before Him, He endured the cross" (Hebrews 12:2). Let me just mention and hope you get this: You are that joy that caused Christ to pursue his pain, turn the page, and carry his cross. Your story was written on a subsequent page.  Your involvement with Jesus and response to his enduring love pushed him forward. He was not content with merely the good times he had with his followers in that day. There was more. You and I are part of that.
As you close out your summer, I exhort you to be open to new things. Be willing to turn the page in your own life, let new experiences be part of your expectation. God has a lot of exciting things ahead. If you have not yet begun the journey with the spirit of God, maybe you are reading the wrong book.